Growing Up with Spina Bifida-Dr Visits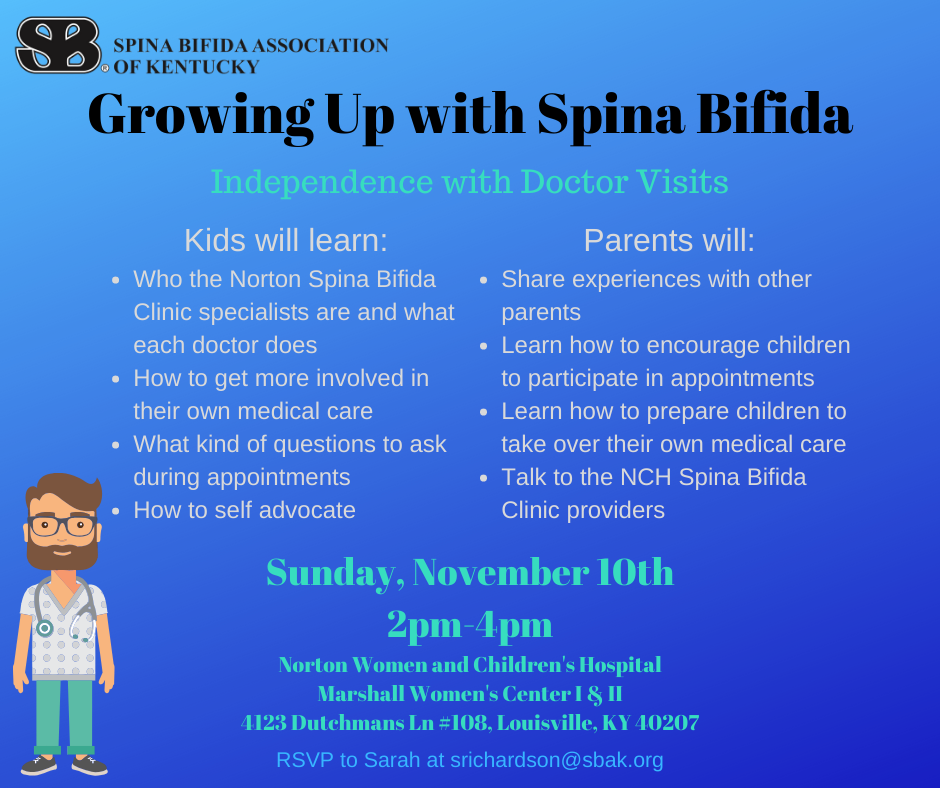 Are you interested in learning more about the Norton Children's Spina Bifida Clinic offered in Louisville?
The clinic setting is meant to simplify medical care for children growing up with Spina Bifida. Instead of making multiple trips to see the various specialists, you can be scheduled to see multiple providers and have testing done in one trip.
During this Growing Up with Spina Bifida program, parents and children will learn more about fostering independence for medical care as children grow.
Parents will focus on how they can take a step back while children take more responsibility for their own medical care and appointments. Starting with the basics of who their doctors are and what their specialties entail to finding their own voice to advocate for themselves.
Children will have an interactive session with clinic providers and learn more about participating in their appointments and their own care.
This program is intended for school aged children, their siblings and caregivers. If you have any questions or would like to RSVP, please email srichardson@sbak.org