The Mission of SBAK is to promote the prevention of Spina Bifida and to enhance the lives of all affected. As part of this mission, SBAK has developed a Financial Assistance Fund to help individuals affected by Spina Bifida to lead better lives by assisting them in various areas from education to physical needs. We have helped purchase equipment to make homes more accessible, bought handcycles and basketball chairs, paid medical and therapy bills, and sent more than 100 individuals to the Spina Bifida Association National Conference over the past few years.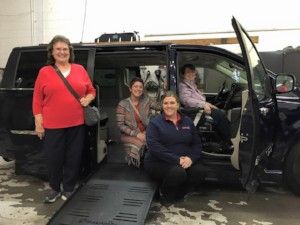 Please send FAF Application to Mary Beth Long at mlong@sbak.org or mail it to:
Shriners Hospitals for Children
Spina Bifida Association of Ky
110 Conn Terrace  
Lexington. Ky 40508
If you or a family member has Spina Bifida and are interested in applying for financial assistance, please contact Mary Beth Long at (859) 268-5798 or mlong@sbak.org.
We want to help as many people as possible, so If you would like to help us grow this fund by making a designated donation, please contact Erin Gillespie, Executive Director at (502) 637-7363 or egillespie@sbak.org.