Spina Bifida Information Resources
Spina Bifida Association
The Spina Bifida Association (SBA) serves adults and children who live with the challenges of Spina Bifida.  Since 1973, SBA has been the only national voluntary health agency solely dedicated to enhancing the lives of those with Spina Bifida and those whose lives are touched by this challenging birth defect.  Its tools are education, advocacy, research, and service.
The Centers for Disease Control & Prevention and Control (CDC) - This site has a fact based overview of Spina Bifida, Living with Spina Bifida at Any Age, and Personal Stories from people affected by Spina Bifida.
Babycenter Spina Bifida Kids Message Board
Want to learn more about parenting a child with Spina Bifida? Join the more than 400 parents who share their stories, ask questions, impart tips, and support each other on this vibrant message board. These moms and dads answer questions honestly and compassionately based on their experiences and gathered knowledge.
Spina Bifida Clinics, Hospitals, and Health Departments:
Norton Children's Hospital
Services and programs cover nearly every aspect of care and treatment for children – all in a child-friendly, family-centered atmosphere.  NCH also offers a Spina Bifida Multidisciplinary Clinic.
Shriners Hospital for Children-Lexington
Shriners Hospitals for Children® has been a leader in pediatric orthopedic care since 1922.
Monroe Carell Jr. Children's Hospital at Vanderbilt
The Spina Bifida Program at the Monroe Carell Jr. Children's Hospital at Vanderbilt addresses the unique needs of individuals diagnosed with Spina Bifida.
Riley Hospital for Children in Indianapolis
The Spina Bifida Clinic provides comprehensive multidisciplinary care to children and adolescents with spina bifida.
Cincinnati Children's Hospital
The Center for Spina Bifida Care at Cincinnati Children's Hospital Medical Center provides comprehensive, family-centered medical care to infants, children, and adolescents with repaired myelomeningoceles and other neural tube defects.
Kentucky Counties Health Department Listing
KY Office for Children with Special Health Care Needs (OCSHCN)
Our mission is to enhance the quality of life for Kentucky's children with special health care needs through direct service, leadership, education, and collaboration.
Family & Children Support Services (Kentucky)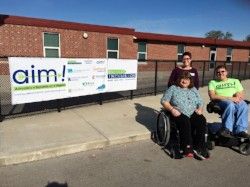 SBAK Outreach & Services    Sarah Richardson - srichardson@sbak.org  (502) 637-7363
Build Inclusion-  buildinclusion.org
Cardinal Hill-  cardinalhill.org
Commonwealth Council on Developmental Disabilities-  kyccdd.com
Easter Seals (Western Kentucky)-  easterseals.com
First Steps-  fs.chfs.ky.gov
Kentucky Special Parent Involvement Network (KY-SPIN)-   kyspin.com 
Kids Center-  kidscenterky.com
The Kidz Club-   thekidzclub.com
Sproutlings-  sproutlingsdaycare.com
Government Resources:
American Disabilities Act (ADA)-  ada.gov
Commonwealth of Kentucky, Cabinet for Families & Children-  chfs.ky.gov
Disability-Connecting the Disability Community to Information & Opportunities-  disability.gov
Social Security Disability Benfits-  ssa.gov/disabilityssi
Adaptive Sports and Activites: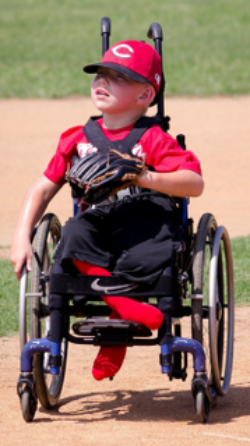 Adaptive Sports Center   adaptivesports.org
Camp for Courageous Kids   courageouskids.org
Central Kentucky Riding for Hope   ckrh.org
UofL Health - Frazier Rehab Adaptive Sports Program  uoflhealthnetwork.org
Green Hill Therapy   greenhill.kydataseam.com
Louisville Wheelchair Fencing  louisvillefencing.org
Metro Louisville Adaptive and Inclusive Recreation   louisvilleky.gov
Miracle League Louisville   miracleleaguelouisville.org
National Ability Center   discovernac.org
Health Services:
Abilities Expo   abilities.com/expos/
ActivStyle   activstyle.com
Advanced Medical Group   amgrx.com
American Academy of Allergy, Asthma & Immunology - Latex Allergy Overview   aaaai.org
American Latex Allergy Association/ALERT   latexallergyresources.org
American Association of People with Disabilities   aapd.com
Center for Orthopedic & Prosthetic Care   centeropcare.com
Conquer Chiari   conquerchiari.org
Coloplast   coloplast.com
Decent Exposures (Latex Free Undergarments)   decentexposures.com
Emerging Horizons Accessible Travel News   emerginghorizons.com
International Federation of Spina Bifida and Hydrocephalus   ifglobal.sitehosting.be/
Kentucky Department of Special Education Services   education.ky.gov/specialed
March of Dimes   marchofdimes.com/
National Kidney Foundation   kidney.org
UroMed   uromed.com
Accessibility & Mobility Resources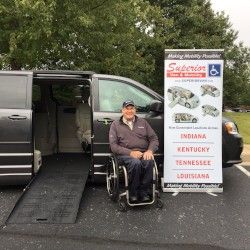 AMRAMP  amramp.com
Center for Accessible Living   calky.org
Superior Van and Mobility   superiorvan.com
Transit Authority of River City   ridetarc.org
Consumer Affairs Wheelchair Guide    consumeraffairs.com
A Guide to Vehicle Modifications for People with Disabilities  United Tires
Home Accessibility Checklist  UDS Foundation