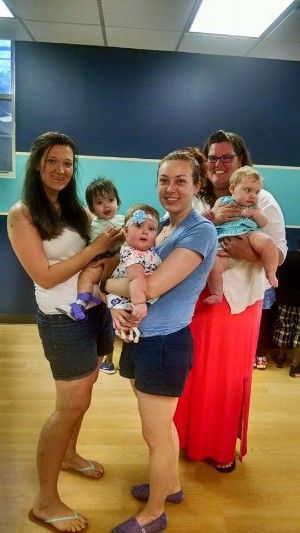 Play Pals
Play Pals is a program for young children who have Spina Bifida and their families. These playgroups allow the children to play and the parents to chat.
Play Pals is one of our most successful programs because families find so much value in meeting with others who are experiencing the same issues, challenges, and success stories. Only with other parents can you find that common bond as well as get practical tips for everyday life with a child with Spina Bifida.
While parents and grandparents talk, the children (including siblings) play in a safe, welcoming, and inclusive environment. We've seen a child take his first steps with the aid of a walking toy during a playgroup, and we've heard the story of a child who went home and began walking with his walker after seeing another child using his walker at Play Pals. The kids inspire one another as they play. Our Louisville playgroup meets every other month, usually on the Kosair Charities Centre campus. These playgroups are for children newborn to age 6. (7-14-year-olds are welcome in our Growing Up with Spina Bifida group.) Families from across the state travel to Louisville for these playgroups, and we usually have a great turnout.
If you are interested in attending Play Pals or would like to help us start a Play Pals in your area of the state, please contact Sarah Richardson at srichardson@sbak.org.